Can you believe it is October?! We are well into fall and well into apple season... so how have I not been to an orchard yet? (It hasn't stopped me from eating apples, thankfully.) The time has just flown this year. Did you know that there are only 11 weeks until Christmas? Are you done with your shopping yet? My families (both sides) usually do Secret Santa exchanges so that only leaves a few people to shop for. You'd be amazed how stress-free December can be when you aren't spending two months' salary on gifts for everyone you've ever met!
But I'm getting ahead of myself. It is only the beginning of October, after all. I still have Lily's birthday, Halloween, and Thanksgiving to get through before Christmas can come crashing in. And since apples and most leaves are still on the trees, here's a recipe to try. The idea of ketchup and apples originally scared me, but I can assure you that it's good! And it's made in the slow cooker, which makes the recipe really easy, too. The original recipe from GoodVeg says to cook the apples before putting them into the crock pot, but I didn't bother (lazy) and the beans still ended up delicious.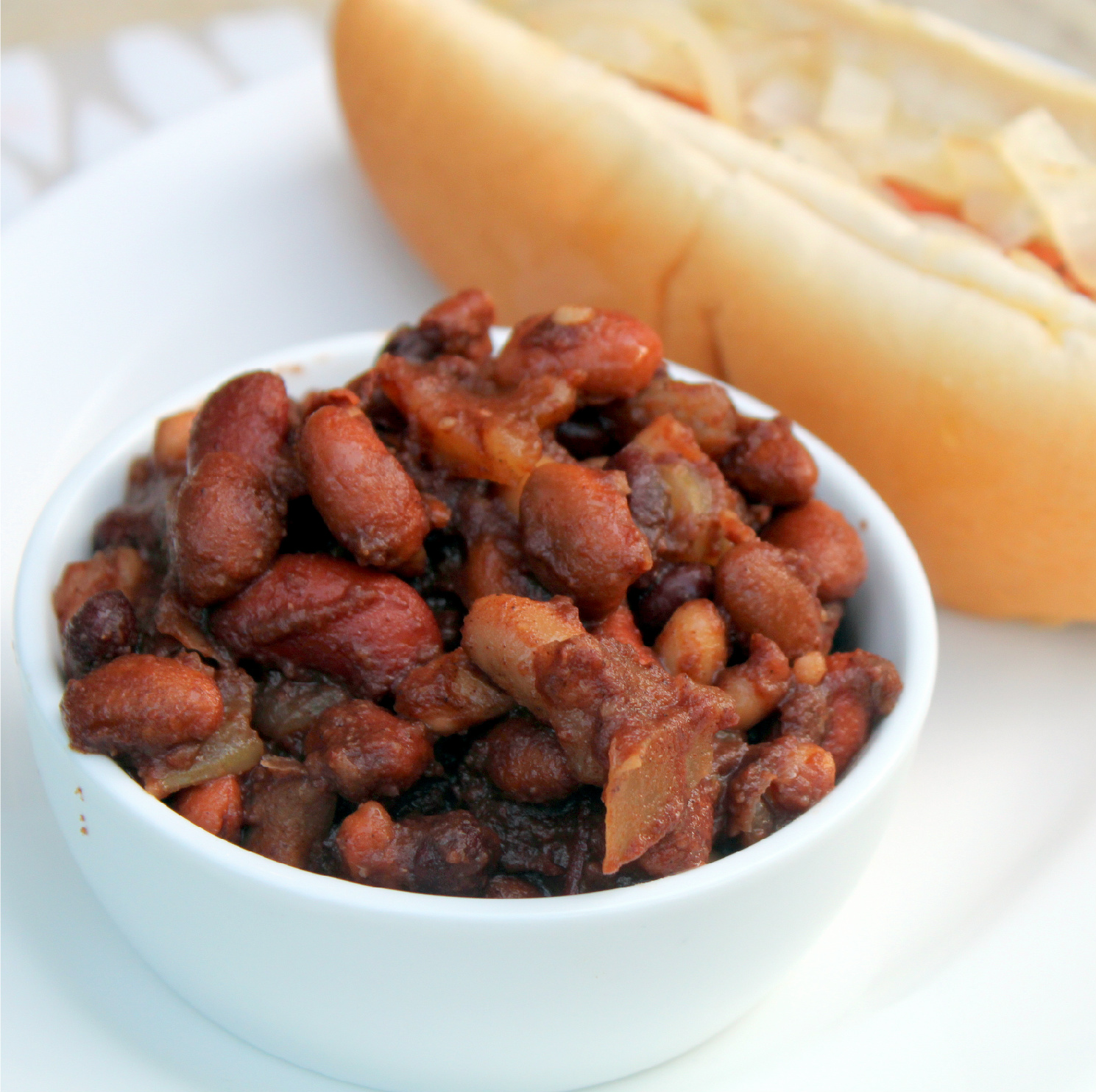 Apple Cinnamon Baked Beans
2 to 3 medium apples, peeled, cored, and diced 2 cans Great Northern beans 1 can pinto beans 1 can kidney beans ½ cup of ketchup 1 teaspoon of salt 3/4 cup of honey 2 tablespoons of cinnamon (or to taste)
Drain the beans in a strainer and rinse well with water. Add the beans, ketchup, salt, honey, and cinnamon to your crockpot. Mix well. Add apples to the crockpot, stirring in gently.
Cook on high for 2 to 4 hours, or on low for 6 to 8 hours. Shortly before serving, taste the beans to see if more honey or cinnamon is needed.
If your crockpot holds more, feel free to add more cans of rinsed beans, along with more cinnamon and honey.
Source: Adapted from GoodVeg